There are three types of origins to the commercial space ecosystems, the historic one, the self-created and the incidental.
The first one is exemplified by over 60 years of the United States space program, where government-funded missions, gave life to private contractors that gained industrial expertise nowadays being used to supply end-to-end missions for public and private customers. This type of commercial space ecosystem will continue to grow and will be responsible for building large portions of the space infrastructure that connects Earth with LEO, MEO, Moon and Mars.
The self-created type can be found in the second smallest country in the European Union, and ESA's 13th contributor (€46.9 million). Luxembourg, which founded its Space Agency only in 2018, and is now one of the most exciting incubators for entrepreneurial space activities. With a forward-looking policy culture that facilitates the interaction of the country's legal and regulatory, scientific and technological environment with its entrepreneurial and financial activity, Luxembourg is the host of the recently created European Space Resources Innovation Centre.
The German company YURI, that enables research in microgravity, and the Spanish based Plus Ultra Space Outposts (since July 2022, this company is no longer operating), that deploys and manages off-Earth infrastructure, are two examples of companies that have established a presence in Luxembourg. In addition to the commercial efforts promoted by the country, Luxembourg will host a recently created non-profit called EURO2MOON that aims to position the European industry as a leader of the rising cis-lunar economy, creating a strong industrial ecosystem based on an ambitious "In Situ Resources Utilisation" (ISRU) vision. The stablishing of the company OffWorld in January 2023, led by Kyle Acierno, former CEO of ispace, inc, is a confirmation of Luxemburg's moon ambition.
The third type is the incidental commercial space ecosystem, well exemplified by Mexico, a country that offers access to cheap industrial capabilities and skilled labour that supports the space supply chain.
An anecdote reported by the news, illustrates the effect of the incidental type. During the worst of the pandemic, Elon Musk called the Mexican Minister of Foreign Affairs to advise that the closing of plants in Mexico had paralyzed the production of Tesla and SpaceX. The Minister offered to help, thinking that there would be only a few companies that needed to go back into production, but the list included 127 Mexican companies that were supplying Tesla and SpaceX.
To strengthen Mexico's position in the space supply chain and to create new business opportunities, in July 2022, the Mexican government presented a draft convention, establishing the Latin American and Caribbean Space Agency. As of today (May 2023), the "ALCE" has signatory members but not yet any funding or clear programs. To add on the Mexican incidental space ecosystem, the French company Airbus, which has over 40 years of presence in Mexico, has support the creation of the Agency and sees it as positive development for the region.
Northrop Grumman's render of it's private space station. Credit: Northrop Grumman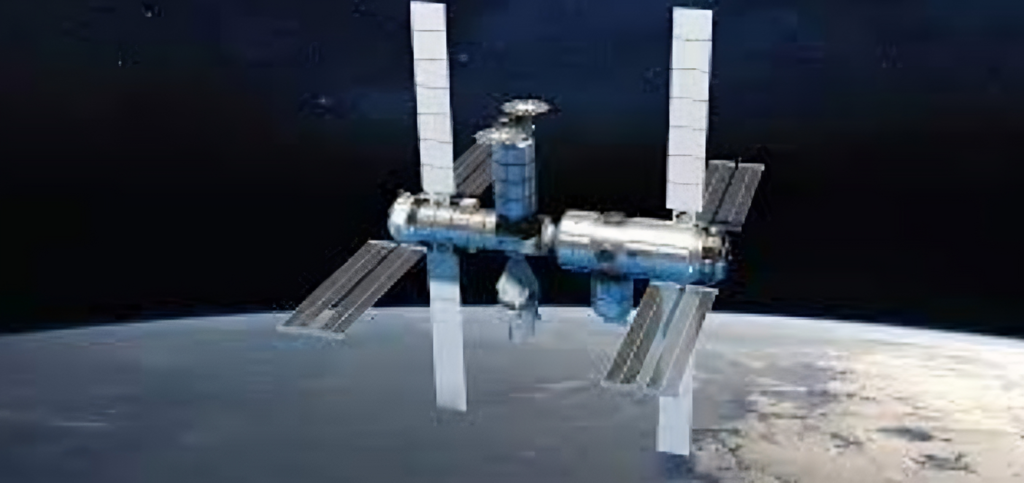 By Jose Salgado, Chief Marketing Officer